Hardwood Flooring from FLOORS in Houston, TX
Hardwood flooring will improve the beauty of any area in your home, but how durable is it? Hardwood floors provide a long-lasting, durable flooring solution. At FLOORS in Houston, TX, we provide the top-rated brands to bring that durability to you. You can shop our spectacular collection of hardwood flooring right now to find the perfect match for your busy lifestyle. You get access to exclusive hardwood brands when you shop at FLOORS. Our flooring experts are pleased to help you with your home renovation project and will walk you through the entire process from selection to installation.
We use the highest quality flooring material. We guarantee a beautiful install that will last for years to come.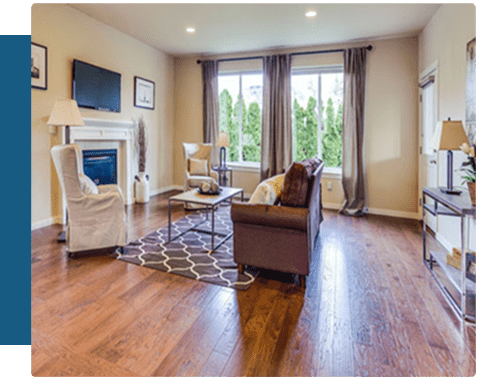 Enhance the Look of Your Home
Low Maintenance & Easy to Clean
Strong & Durable
Adds Value to Your Home
Long-Lasting & Cost-Effective
Improve Acoustics in Your Home
Contact us today to schedule a consultation and begin your journey to beautiful new hardwood floors. Our flooring specialists proudly serve clients in Houston, TX.
Quality Workmanship
Flooring Gallery
We like to think our work speaks for itself. See some completed flooring projects that our skilled installers have performed below.
Get in touch with us now for a Free Estimate!
After we get some information from you, we'll set up a time to discuss your project in further detail.