Luxury Vinyl Plank Flooring from FLOORS in Houston
At FLOORS Houston, TX we specialize in luxury vinyl plank flooring. The practical and durable nature of luxury vinyl plank makes this flooring choice ideal for a wide range of spaces. You may find luxury vinyl plank preferable in some residential areas such as bathrooms and kitchens. The long-lasting synthetic planks of luxury vinyl plank is a great alternative in commercial spaces as well as it holds up to heavy traffic with ease.
LUXURY VINYL PLANK FLOORING
Luxury vinyl plank is a cost-effective, moisture-resistant, and easy-to-clean flooring option. Because nails aren't required, installation is substantially faster. The majority of these planks are designed to click and lock together.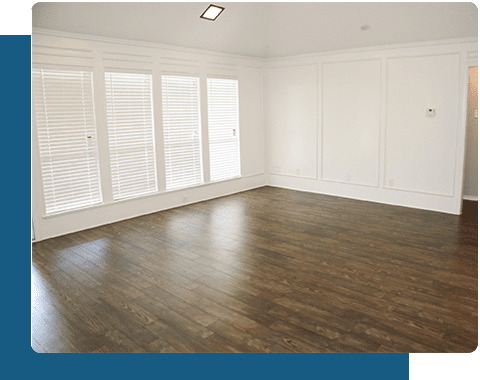 LUXURY VINYL PLANK FLOORING
Waterproof
Visually Appealing
Easy to Clean & Maintain
Extremely Durable
Ample Variety
Contact us today to schedule a consultation and begin your journey towards beautiful new luxury vinyl plank (LVP) floors. Our flooring specialists proudly serve clients in Houston TX, Dallas TX, Austin TX, and surrounding communities. We look forward to providing an exceptional flooring installation experience for you or your business.
Quality Workmanship
Flooring Gallery
We like to think our work speaks for itself. See some completed flooring projects that our skilled installers have performed below.
Get in touch with us now for a Free Estimate!
After we get some information from you, we'll set up a time to discuss your project in further detail.