Public Spaces from FLOORS in Houston, TX
At FLOORS Commercial we offer a range of different products for public spaces such as outdoor cafés, industrial environments, exhibition halls, pool areas, shops, etc. If you have a public space, we have a flooring option for you. Our comprehensive range of commercial flooring solutions will provide you with just what you need to achieve excellent quality, low maintenance, and longevity, whether you need durable and sturdy tile for a public restroom, soft carpet for a public lounge, or flooring for any other high-traffic public place. Regardless of your primary goal, be it style, ease of cleaning, or durability, the FLOORS Commercial team will be able to propose the finest option to match your flooring demands. Your public space is a busy hub of activity, with regular foot traffic. FLOORS Commercial provides commercial flooring that can withstand all types of traffic. Commercial flooring solutions are available for a variety of public spaces, including restrooms and airport terminals. When it comes to handling the foot traffic that will come through, each location has its own set of requirements. Whether you require easy-to-clean flooring or one that conceals heavy tread and wear we can assist you.
We understand that the market moves swiftly and that timely response is critical to project success. Our sales teams, designers, and technical staff operate fluently, which allows us to respond to inquiries swiftly and support the development of new and exciting projects.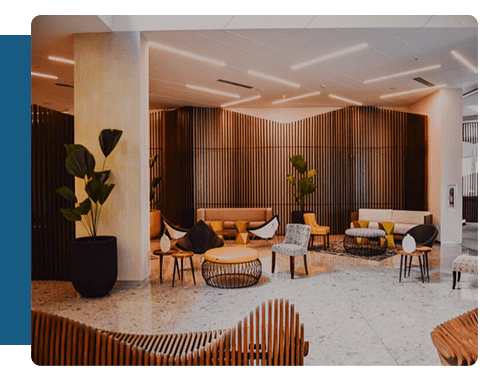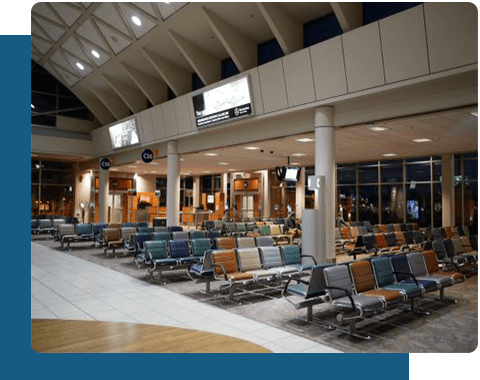 LEED-Friendly for Large Spaces
Withstand Spills, Foot Traffic
Industrial-Strength and Versatile
Easy Install, Easy Replace
Safe and Durable
Contact us today to schedule a consultation and begin your journey to beautiful new hardwood floors. Our flooring specialists proudly serve clients in Houston, TX.
Quality Workmanship
Flooring Gallery
We like to think our work speaks for itself. See some completed flooring projects that our skilled installers have performed below.
Get in touch with us now for a Free Estimate!
After we get some information from you, we'll set up a time to discuss your project in further detail.