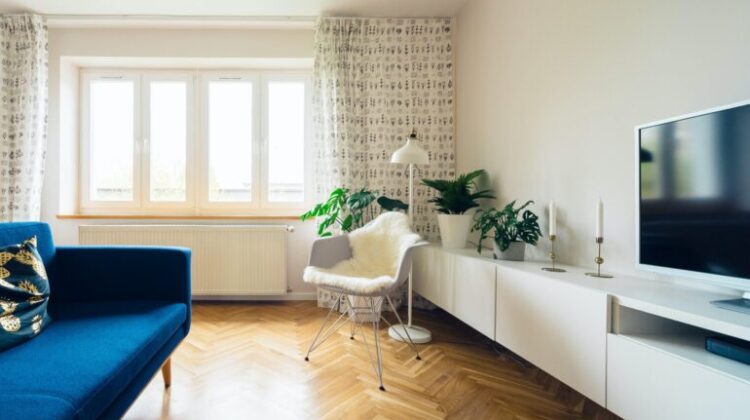 Top Four Reasons Why We Love Hardwood Floors
Top Four Reasons Why We Love Hardwood Floors
When it comes to flooring there is a wide spectrum of choices. You can get anything from carpet to tile to vinyl with a wide range in between. All of the flooring options out there are fantastic in their own way. Here are our five reasons why we absolutely love natural hardwood floors.
Wood Is Elegant and Timeless
Hardwood floors are one of the most classic choices for floors. The use of hardwood dates back hundreds of years. When we think of hardwood flooring in a home, we think of a timeless elegance that we absolutely love. Hardwood floors lay a lovely foundation that will flow seamlessly with any style of home décor which makes it an ideal choice for many homeowners.
Many people report their homes feeling more open and inviting when their floors are outfitted with hardwood, this is an excellent feature especially in smaller homes. Hardwood Floors can create an illusion of a more spacious area. The luxury and elegance that comes from beautiful hardwood is unlike any other.
Wood Flooring Is Durable and Easy To Clean
Durability is one of the main reasons homeowners reach for hardwood floors time and time again. While they can get the occasional nick or scratch it is not an easy task. The unique feature that hardwood floors have that no other flooring solution does is that they can be resurfaced and refinished if the need should arise. Regular daily and weekly maintenance of hardwood flooring is simple and carefree. Simply sweep or vacuum your floors several times per week to keep the dust and debris down, then mopping with a damp cloth on a weekly basis with a wood appropriate cleaner will keep your wood floors looking their absolute best. With regular care your hardwood floors will continue to be the star of the show for many years to come.
As we briefly mentioned above, hardwood floors are unique in that they can be refinished. You may hesitate at the initial investment of hardwood floors, making a commitment to hardwood flooring can seem a bit daunting. Especially when you are considering floors that have the potential to last a lifetime. What if your taste in finish changes a few years down the line and you're tempted to rip out your floors and start again? The great thing about hardwood floors is that if you should find yourself with a change of heart at some point you can refinish your floors. This gives you an opportunity to change your floors without large financial costs and cost of time. This is attribute of hardwood floors and is one of the reasons why hardwood remains at the top of the class of flooring solutions world-wide.
The Value Of Hardwood Flooring Is Unmatched
We have discussed some of the reasons we love hardwood floor. Beauty, durability, and flexibility are our first three contenders, but we can't leave out the value. Hardwood floor is an initial investment, you are purchasing beautiful natural wood which does come at a price which varies by type of wood and other factors. But the initial cost is well worth it as hardwood floors are known to raise the value of your home more than any other type of floor. Studies show that home buyers will spend more money on a home that is already outfitted with hardwood floors. This is because many home buyers plan to replace the existing floor in a home with new hardwood floors and may help your home sell faster.
Hardwood floors are beautiful, durable, flexible, stylish and a wonderful asset to any home.