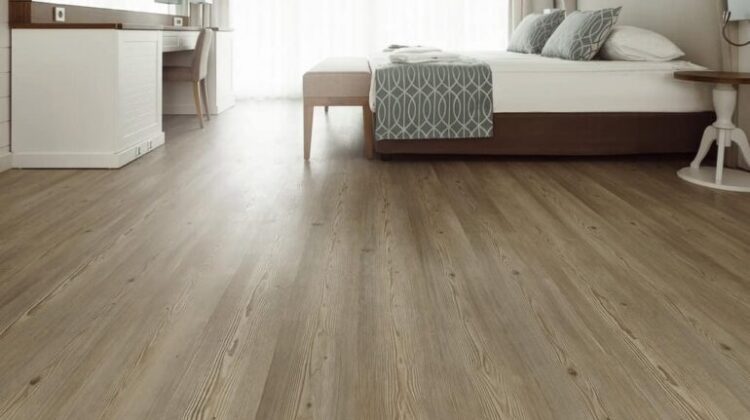 Why Is Maintaining My Luxury Vinyl Planks Important?
Proper care and maintenance of the flooring throughout your home is important no matter which style or type of flooring you have. Care and maintenance are vital because it will go a long way toward the longevity of your floors and will keep your floors looking phenomenal for years to come. We have several tips for keeping your luxury vinyl planks looking gorgeous!
Our Simple Cleaning Routine
Cleaning routines vary between households. We have found that quick daily upkeep of sweeping or vacuuming to rid the floors of the daily dust and debris that are tracked in with foot traffic will go a long way towards keeping up your floors. A dry mop is a handy tool to have on hand if you don't have a lot of dirt that gets tracked in on a daily basis, you can use this mop to simply pick up any dust that has collected on the floor throughout the day. This has an added bonus of keeping allergens in the home to a minimum as well. A weekly deeper cleaning that consists of once again sweeping or vacuuming and then following that up by mopping the floors with a vinyl-safe mop solution. Keeping a similar schedule of cleaning will ensure that your floors look great round the clock!
What Not To Do With Luxury Vinyl Planks
While luxury vinyl planks are very durable and water resistant, there are still a few things we would not recommend doing when caring for these floors. It is not advisable to use an abrasive cleaner on luxury vinyl planks, this is because the abrasive nature can potentially scrape and scratch the finish on your beautiful LVP floors. Along the same lines, using steel wool or other types of scrub brushes can cause similar results, which will damage your floors. Sticking to softer mops and cleaning rags to clean your floors will help your floors retain their gorgeous shine.
Additional Tips For Protecting Your Floors
There are a few additional tips for ensuring that your luxury vinyl floors maintain all of their glory. First, we highly recommend using a doormat or rug at all entrances to the home. Placing rugs at your doors will help to mitigate the dust and dirt that would otherwise be tracked in with foot traffic. Second, avoid using products that are waxy. There are liquids and pastes out on the market, but these are not a great fit for LVP floors as they end up making them look dull and lifeless. Third, protect your floors with mats and by removing any casters on furniture that could cause potential damage. And our last tip for protecting your floors is that we suggest outfitting table and chair legs with felt pads so that the bottoms of those items don't scratch your luxury vinyl floor.
Luxury vinyl plank floors are highly durable, look beautiful and come at a great price point. It's no wonder they are becoming some of the most popular floors out there. Taking care to maintain your floors and taking a few steps to keep those floors in tip-top shape will go a long way toward the life of your gorgeous floors. At FLOORS of Houston, we know that maintaining your luxury vinyl planks will help your residential floors look great for years to come.